Who we are
Pennington & Red Lake County Public Health & Home Care Formerly Inter-County Nursing Service
Formed in 1969, we partner with you and your family members to bring a wide range of health care services into your community and home. Our staff meet the highest standard of medical professionalism, and combines years of experience with years of caring.
Mission: To protect, promote, improve and preserve the health and well-being of individuals and families living, working, learning. and playing in Pennington and Red Lake Counties.
Vision: An advocate for our community to promote and provide the opportunity to achieve optimal health and well-being.
Employment Opportunities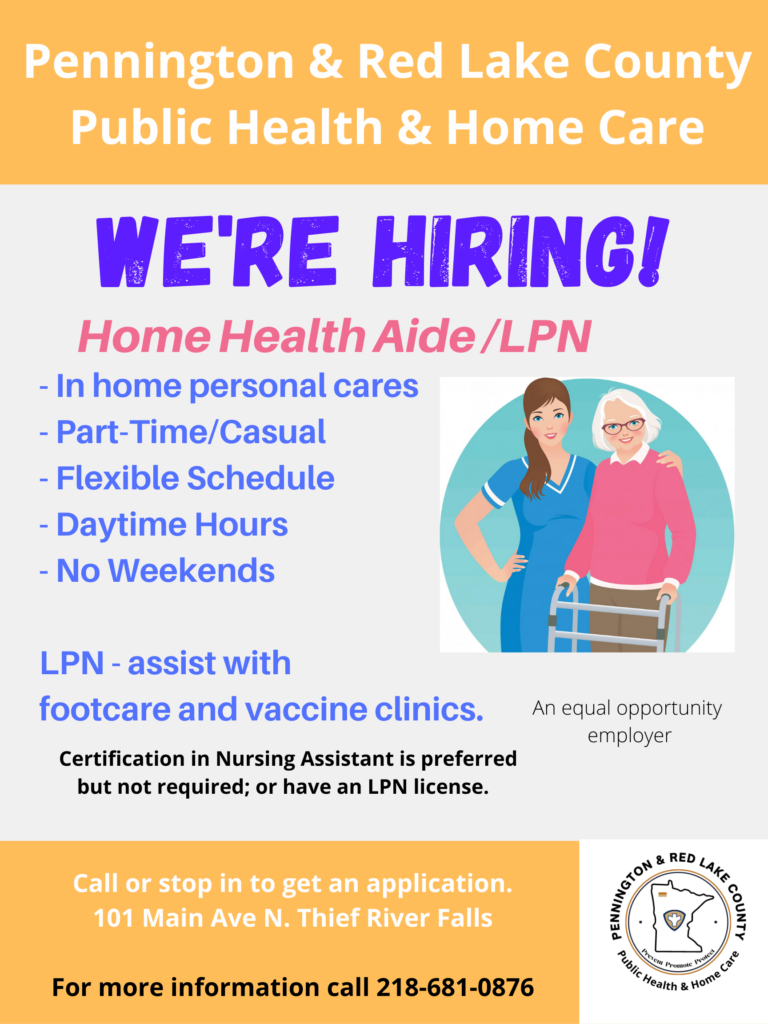 Click here for the Job Application
Quick Links
Centers for Disease Control and Prevention
Minnesota Department of Health
Click here to view our current newsletter: